City Caledonia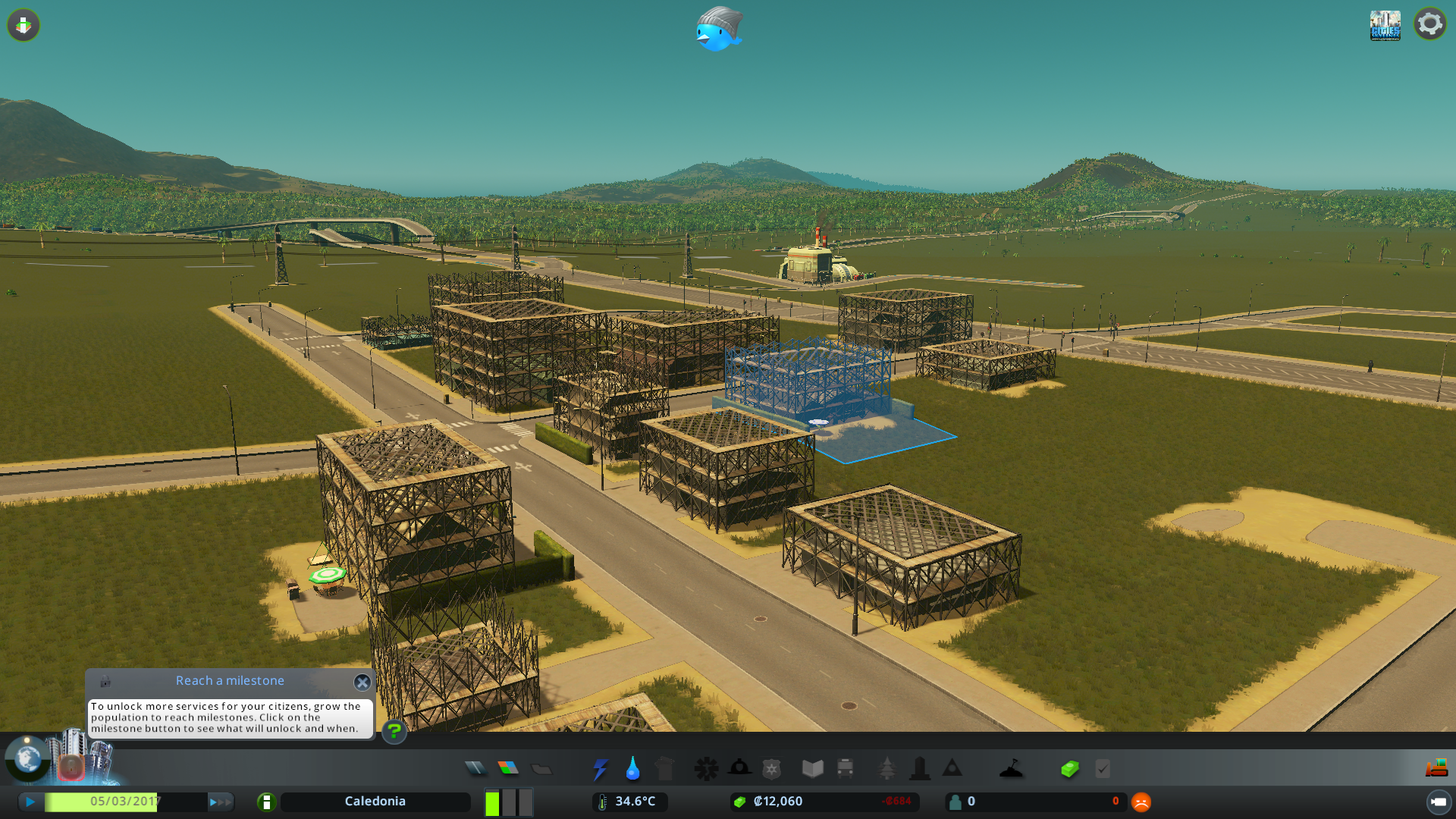 City prep is finished and we now have the groundwork laid out for construction to begin. The first few houses are under construction.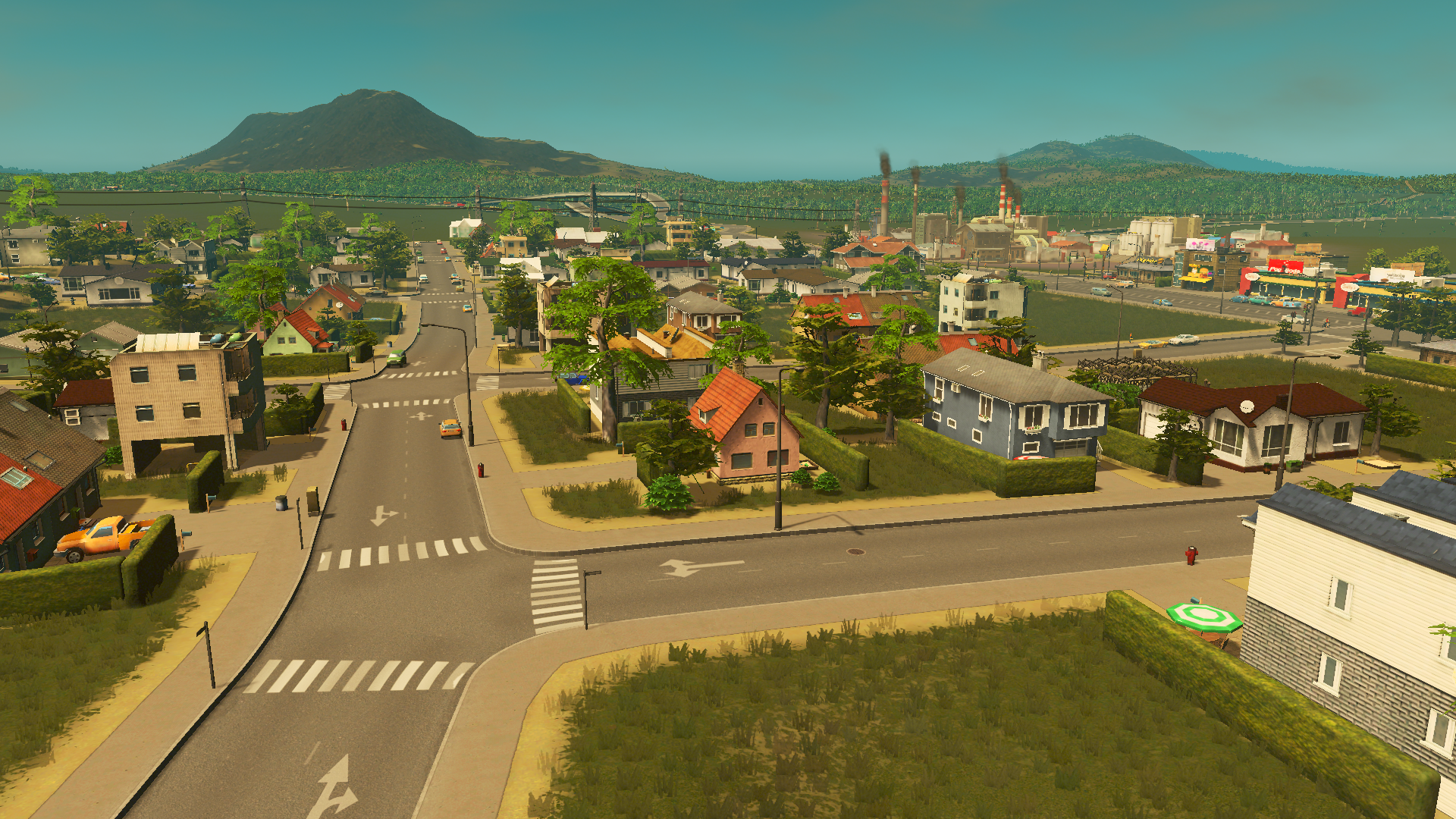 Our cities first neighbourhood is up and running. Residents are moving in and relaxing in the calm hills of Caledonia.
In the distance you can see the initial growth of our Cities industrial district.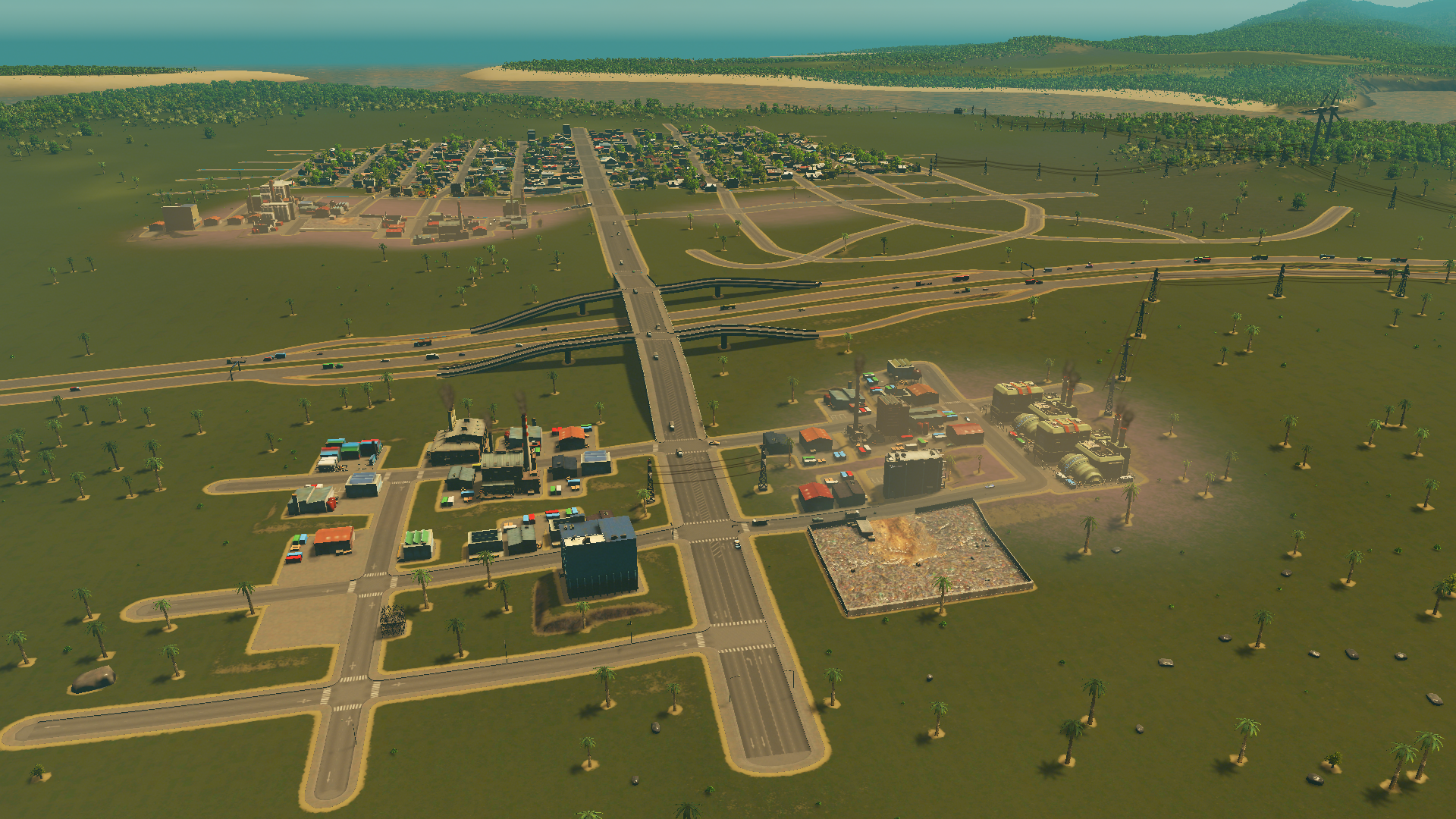 We are developing our main industrial district adjacent to our highway. Close enough for the residents to reach it at a decent time on their morning commute but far enough where pollution isn't an issue.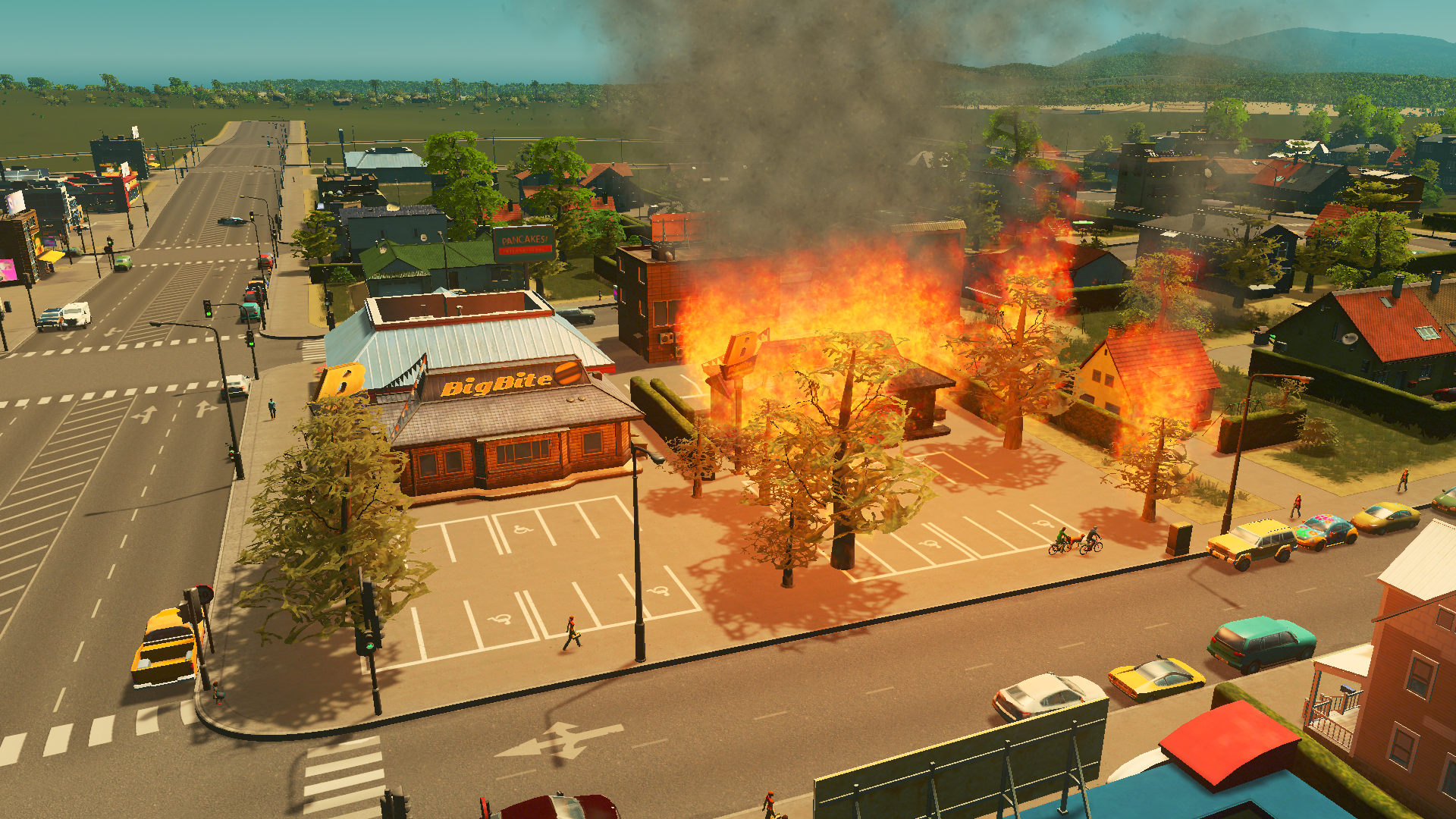 Fire has erupted at Big Bites burger! Lets hope the one next door doesn't catch fire as well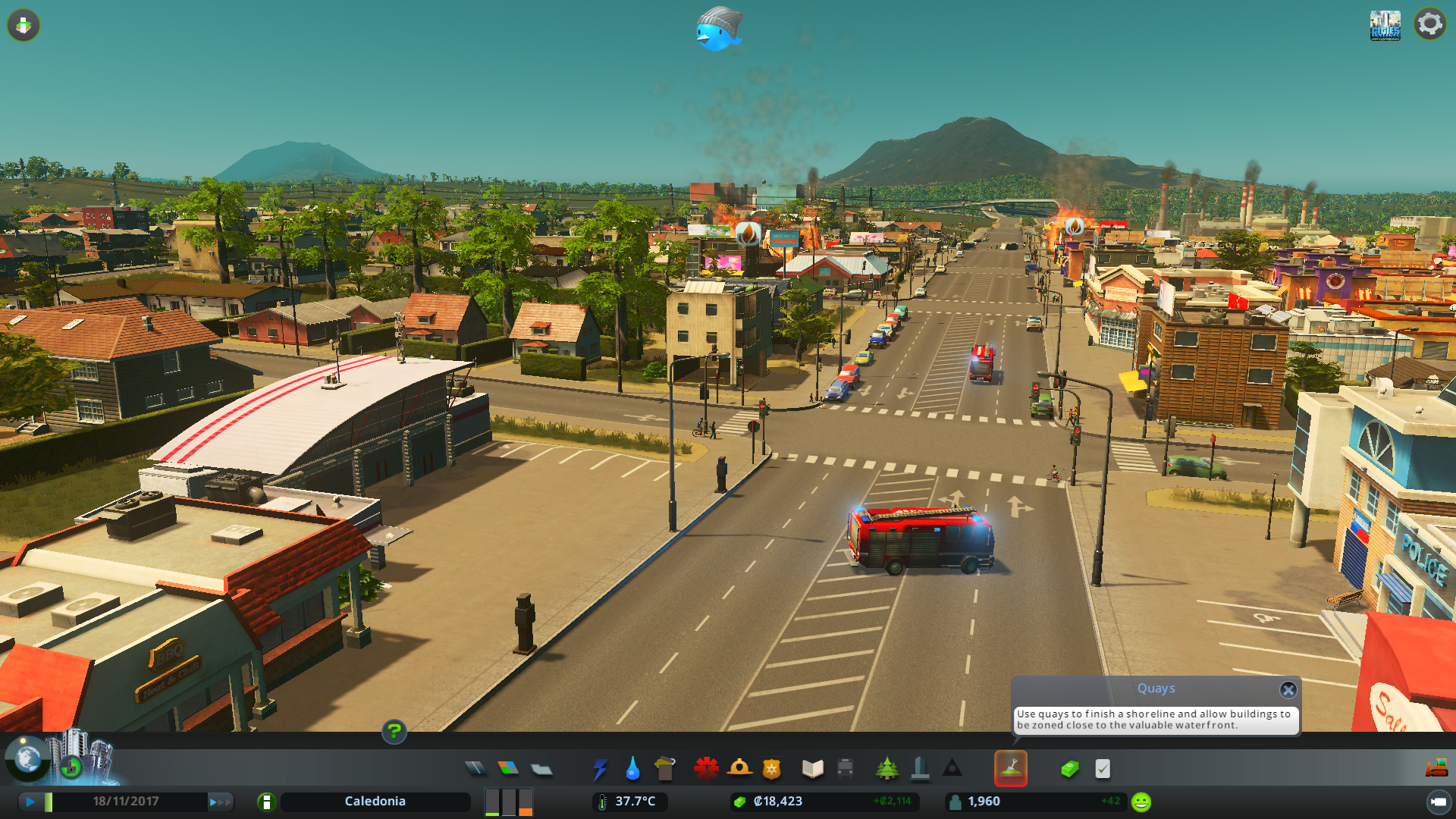 The fire station has been alerted and emergency crews have been dispatched! Save the burgers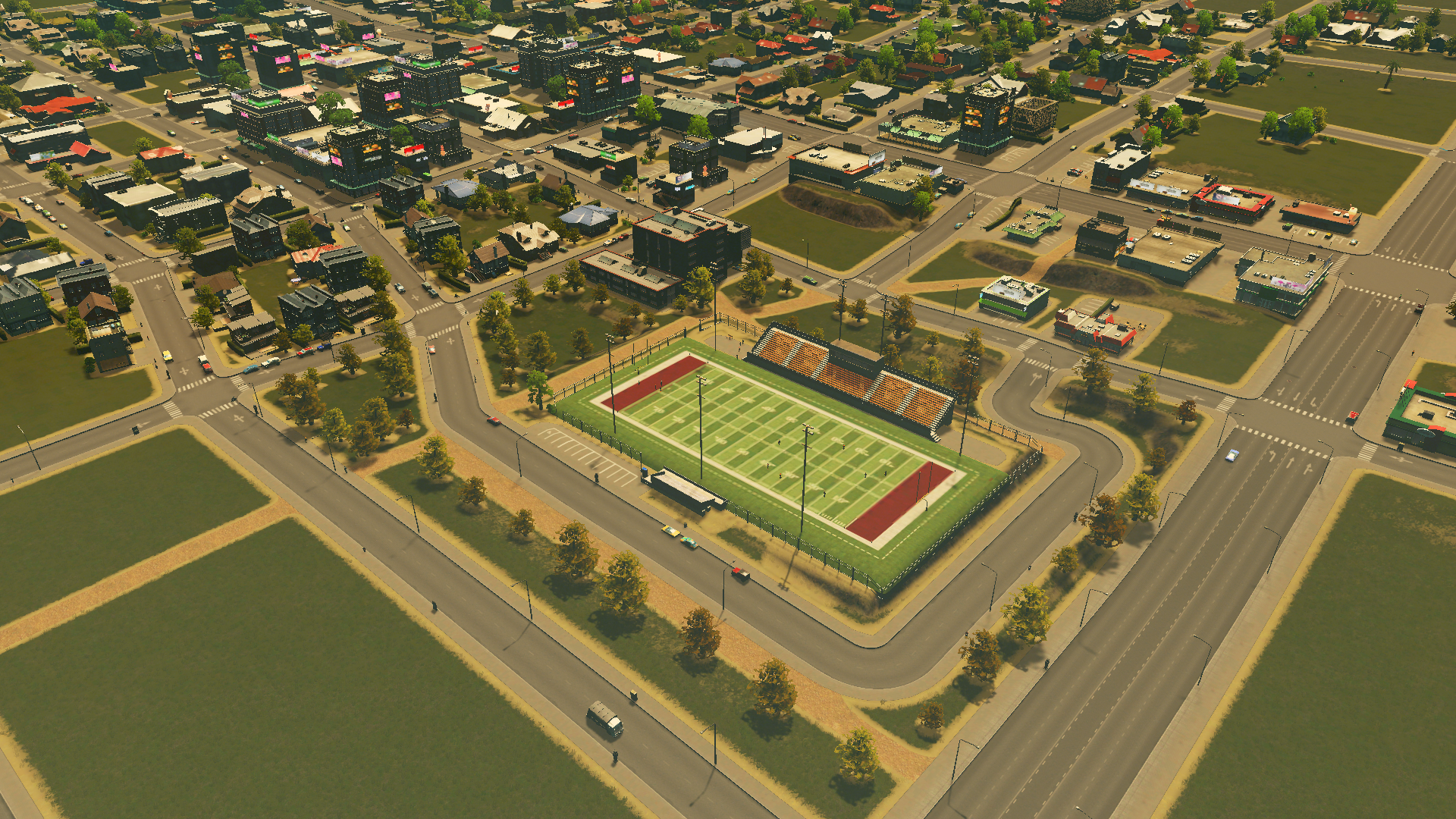 Caledonia High is founded. Countless generations of students will attend high school here for their studies and of course cheer on their Caledonia Cyclones! Go CC!
BTW the fire was put out and all the burgers were saved.. weoo!